The Kia Forum | Inglewood, California
It's a dream come true for Nick Cave And The Bad Seeds fan as they come to perform an unstoppable show at The Forum – make the most of this incredible experience by booking tickets for the Sunday 21st October 2018! As a solo artist in his own right, Nick Cave performs as a frontman as part of his group with The Bad Seeds, together they travel the world and hit up various venues along the way! 2018 marks another unmissable year of dates and The Forum is one of them. Don't miss out!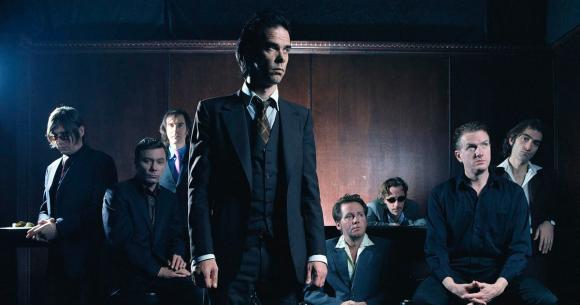 The incredible songwriter and musician, Nick Cave is one of those that has changed music as we know it, with his talented ability to craft a dark soundscape built from intense emotions and themes of death, religion, love and violence. This unique artist has gained him the titles such as "Prince of Darkness" "The Godfather of Goth" "Dark Lord of Goth Rock" and more…
As he begun his roots that would help inspire him on his music journey, Cave actually begun studying art and not music but later he found his calling during the 1980's and quickly became involved in the live music scene in Australia as he based himself in Melbourne, he was very much a huge part of the post punk movement, as he joined Boys Next Door (later renamed the Birthday Party) – they well and truly stood out and made their mark and were described as "the most violent live band in the world". This is when Nick Cave found himself and his distinctive look that we all know him for today, with his slick black hair, pale complexion, he was the perfect visual representation for Goth/Punk genres.
The band came to an end in 1983 and Nick Cave started his own project that is still to this day producing and releasing records and touring Australia, the US and the rest of the world. Nick Cave and The Bad Seeds have released blues inspired dark ballads such as "The Mercy Seat" (1988), as well as his solo releases and with his band, Nick Cave has also duetted with fellow major artists, some seeming more obvious than others such as the beautiful "Henry Lee" with PJ Harvey and the not so obvious but sensational, "Where the Wild Roses Grow with fellow Ozzy – Kylie Minogue.
With all of this and more under his belt, Nick Cave is hands down an inspiring talent and one that should never be missed if he's on tour, so if you catch yourself wanting to see live music this coming Fall, then whatever you do, don't forget to add this event to your list!
Nick Cave will be LIVE at The Forum on October 21st – Grab your tickets above!!