The Kia Forum | Inglewood, California
It's a dream come true for any fans of Panic! At The Disco!! Your favorite pop-punk band are back in 2019 with an all-new tour in support of their exciting new album "Pray For The Wicked," and they're taking Zachary William "Bill" Dess – otherwise known as Two Feet – along with them for the ride! It's going to be a showstopping performance at The Forum on Friday 15th February 2019 – be there!! Hit the "Buy Tickets," button and grab your place at Panic! At The Disco's live show with Two Feet today!!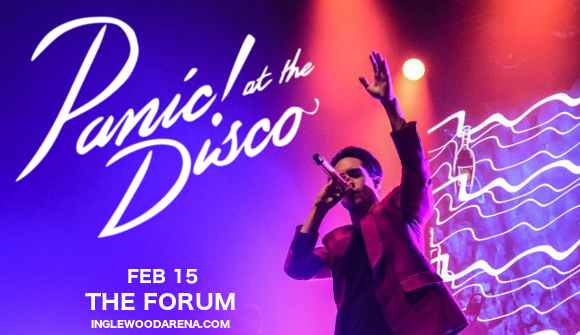 With their debut album, " A Fever You Can't Sweat Out" in particular the second single, "I Write Sins Not Tragedies" which earned the album double Platinum certification from the RIAA, Panic! At The Disco fast became synonymous with the pop punk scene of the 2000s. Over the years, the band saw several lineup changes and diversifying in sound, with frontman Brendon Urie eventually becoming the band's sole official member.
The latest album has been cited by many to be Urie's best, both musically in terms of concept. The singer explained some of the album's themes; "The things I'm talking about are definitely from the past couple of years, but I also wanted to link it to my childhood, think about my past and who I used to think I was, maybe romanticise some of the memories, and essentially wonder: 'How did I get here, why am I still here?' What it comes down to is: I love what I do, and if I didn't then I wouldn't still be doing this."
Get ready to hear all the new material live – grab your Panic! At The Disco tickets today!!