The Kia Forum | Inglewood, California
That's right, PARAMORE are back!! After a period of time where it wasn't clear to fans if the band would make it through or not, they're back and more together than ever!! On this special tour, they're teaming up with the amazing Foster The People as support – coming to the The Forum on Wednesday 18th July 2018!!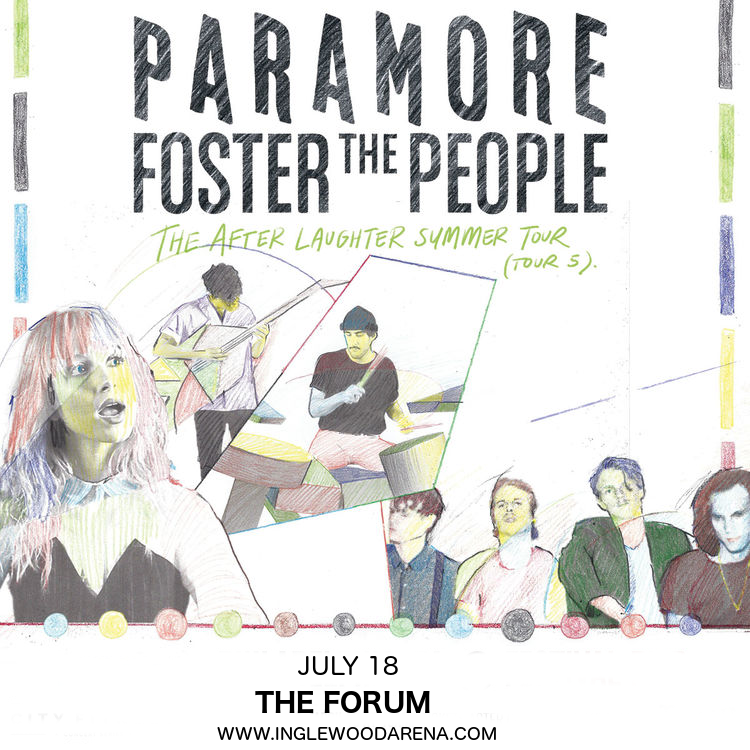 After their blossoming success as teenagers in 2004, Paramore saw a long hiatus between their self-titled release "Paramore," in 2013, and 2017's "After Laughter". "That's life, everyone in their occupation, no matter what it is, gets worn down," reflected Taylor York in an interview, regarding the issues the band has had and their resilience and desire to push through them. "It's not like you can just do things however you want. But I think we're like, we have such a rad job and such a cool opportunity to play together and the fact that people like what we're doing and are connecting or at least having fun."
Get ready to be a part of it all live – grab your tickets to see Paramore today!!