The Kia Forum | Inglewood, California
Pop-mariachi-ranchera singer – Pepe Aguilar is coming to The Forum on Friday 28th October 2016!
For Pepe Aguilar, music runs through his blood, passed down from his father, Pop-culture idol, Antonio Aguilar and his mother also a traditional singer. The Grammy award artist will be hitting the road to celebrate his 26th album, "No Lo Habia Dicho" ("I Have Not Said"), released earlier this year in June. If you're a fan of his music or the sounds of Mexico – then be sure to book yourself a ticket for a wonderful night!
"I've been around music all my life and I haven't done anything else."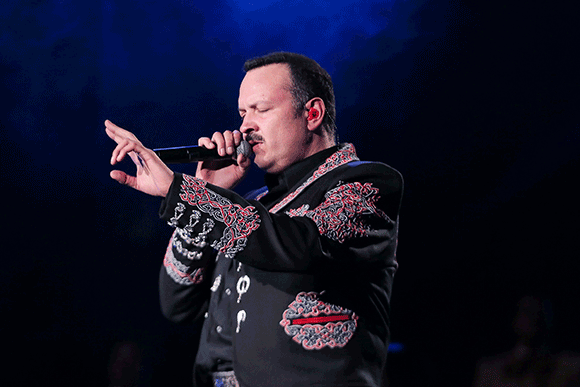 "I'm not a philosopher … but I truly believe we are all one, and during a show, we are there for one reason — to feel. I feel their feeling. — Pepe Aguilar
Pepe Aguilar has been performing since the early age of a toddler, music is the most natural thing that comes easy to him and so it's no surprise that he has no plans to stop. As he hits the road this Fall on a 70 city tour, fans will get the chance to see his incredible cultural show!