The Kia Forum | Inglewood, California
It's gonna get bumpy as Ruff Ryders storm the stage at The Forum on Thursday 28th September 2017! The iconic squad are heading out on their 20th Anniversary Reunion Tour, bringing you the dopest hiphop there is, with sets of past and current hits from DMX, Eve & Swizz Beatz! Get ready for the crew!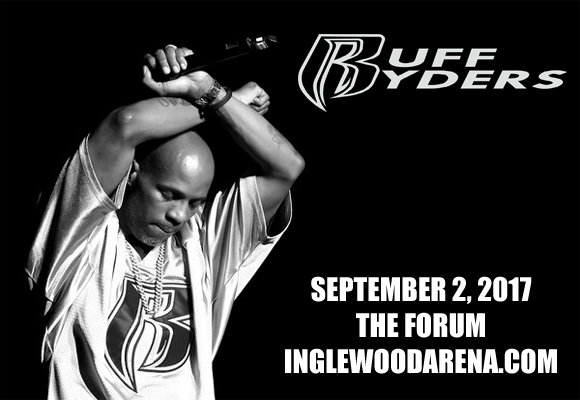 Ruff Ryders was founded in 1997 by Joaquin "Waah" Dean and Darin "Dee" Dean and Chivon Dean, uncles and aunt of producer Swizz Beatz. A hiphop record label, it began as a subsidiary of Universal Music Group and was initially famous for managing rappers DMX and The Lox. Ruff Ryders later started its own label imprint through Interscope Records, finding success with releases from female rapper Eve, former Bad Boy Records group The L.O.X. and Jin, winner of BET's 106 & Park freestyle MC battle competition.