The Kia Forum | Inglewood, California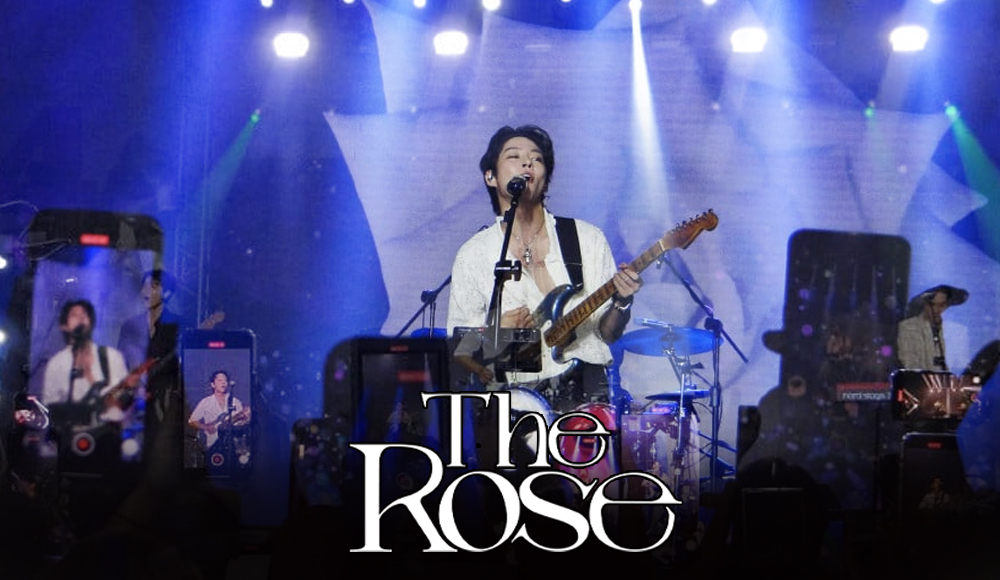 Riding past the storm after a beautiful journey of healing, The Rose is back showing new sides of their colorful selves. Kicking off the new era with massive comeback singles "Back to Me" and "Alive" in anticipation of their upcoming new album "DUAL", the band is bringing angsty attitudes to the forefront of their tour. As the new record makes its big release on September 22nd, The Rose is marking its matching tour - "Dawn to Dusk" this fall. All set to have themselves back in your hearts, they're hitting the stage at The Kia Forum on Sunday, November 12th for a rockin' night. After rockin' angst with "Back to Me", the band just dropped another single "You're Beautiful" ahead of the LP's full release. Riding bicycles past a looming storm, the boys declare how 'you're beautiful and now, your hearts are theirs to keep. Find your heart back with the boys by booking your tickets now!
A year since melting the world's hearts with healing tracks - "Sour", "Time", and "Childhood" off of their comeback record "HEAL", The Rose is back with an angsty surprise. Kicking off a new era with "Alive" and "Back to Me", the boys' rockin' new singles give fans a taste of what to expect from their upcoming LP "DUAL". All healed up, they're serving doses of shocking hard-hitters. With a tour slated this fall, The Rose is bound to serve unmatched energy as the crowd cheers to every word sung. Kicking off the "Dawn to Dusk" World Tour in full swing, The Rose is jet-set to rock it all out.
After showing a different side to their colorful selves with angst on "Back to Me", the boys dropped another new song ahead of DUAL's grand release. Serenading fans in their newest single "You're Beautiful", the band pens a heartfelt letter to everyone - that your heart is theirs to keep. Teasing new angles and personalities in their upcoming record, the song reminds fans that their heart remains true.
Like Dusk and Dawn, the new album shares to sides with bright festive vibes and darker tones as the night comes.
"Dual is going from a totally different angle, definitely," Woosung shared with Rolling Stone. "We're playing around with new sounds and tones. We're going to have two sides to the album. The dawn side will be more exciting and have festival vibes, while the dusk side will be more mature with darker-sounding tracks. We want to showcase two sides of our genre and tones."
The Rose officially marked its mainstream debut with "Sorry" in 2017. From then on, they captured hearts beyond South Korea's indie-rock scene. Despite some trouble with their former label, the band found its way back - stronger than ever. Signing with Far East Movement's Transparent Arts label, they marked the start of a new era with "HEAL". ""I think it was a great start because that's the main message of The Rose: That the music is healing," Woosung shared.
From buskers who relied on their own creative minds to create heartfelt tracks that strike hard, The Rose proves that South Korea's indie-rock scene has great potential. "Bands like us aren't always viewed as being able to be successful," Dojoon shared with Rolling Stone. "We believed in ourselves and our sound. And we didn't want to receive songs from other people," Woosung shared as he recalled a time when a K-Pop writer said that "Sorry" was too slow and sad to make it big. The world definitely proved them wrong!
"Sorry" soon set the path for The Rose's journey of healing. "If we were going to do songs that other people were telling us to do, we would have already gone our separate ways," he added. Attracting global attention and hitting the Billboard charts, the world found itself tuning into The Rose.
After "Sour" days and "Childhood" healing, The Rose is back with hard-hitting bangers as DUAL makes its big release. Catch the band live on stage at the Dawn to Dusk Tour by booking your tickets now!