The Kia Forum | Inglewood, California
The Sensational rising superstar – The Weeknd is coming to The Forum on Saturday 29th April 2017!
The Weeknd broke through onto the worldwide mainstream in 2015 with his gigantic chart topping hits, "Can't Feel My Face" "The Hills" "Wicked Games" – with his catchy hooks, club like bass lines and intense lyrics, it's no wonder that he's still the name on everyone's lips!
The Canadian singer will be back again to promote his third album, 'Starboy' – so get ready, it's going to be huge!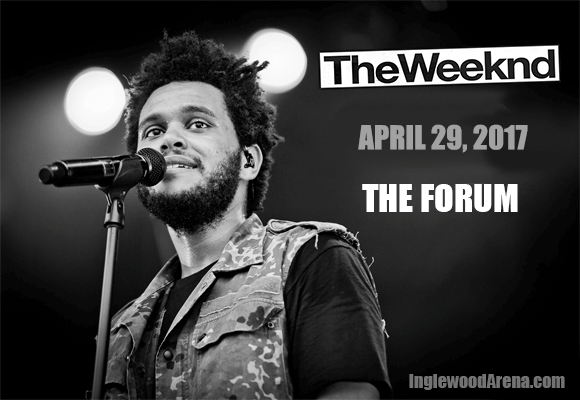 No matter what style of music you're into, The Weeknd is guaranteed to blow you away, there's no denying his incredible talent as not only a Vocalist but also as a producer.
His sound holds a R&B/Rock influence from the likes of Michael Jackson and can be compared to modern day artists such as Drake, Bruno Mars, J.Cole and even Lana Del Rey, with his dramatic style.
The Weeknd has already collaborated with several artists including, Ariana Grande, with their feature on the soundtracks for The Hunger Games: Catching Fire and Fifty shades of Grey. His 2015 record featured fellow stars; Labrinth, Ed Sheeran and Kanye West.
And his upcoming album, Starboy is already building high anticipation as it will feature a collaboration with Daft Punk!