The Kia Forum | Inglewood, California

Arctic Monkeys just announced a massive 22-date North American tour for 2023! The purveyors of the indie rock movement are set to light up the major arenas with their high-energy set packed with hits and fan favorites! On Sunday, 1st October 2023, Arctic Monkeys make their way to Los Angeles to conquer the Kia Forum! The iconic entertainment venue is expected to be at full capacity as the indie rock giants perform their impressive repertoire, which includes new songs from their latest album, The Car. If you're an indie rock fan, you should check out this Grammy-nominated act! Arctic Monkeys' show at the Kia Forum is the year's must-see event! So hurry and grab your tickets now before they sell out!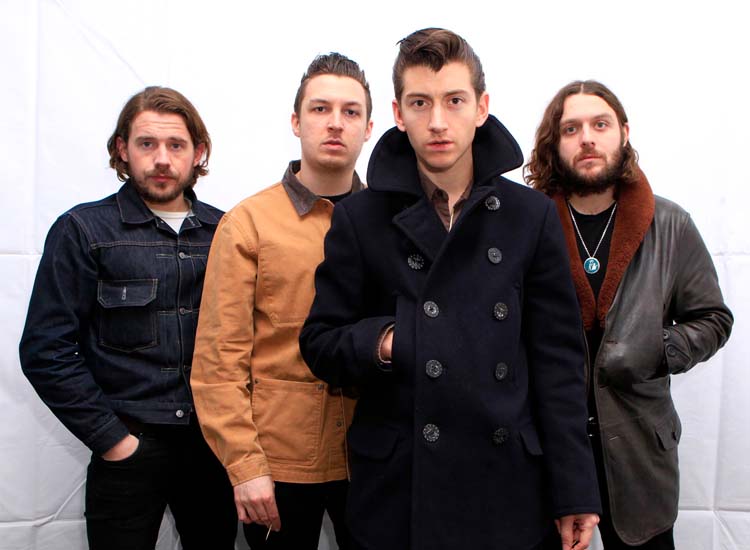 Arctic Monkeys is an indie rock band from Sheffield, England. The quartet led by frontman Alex Turner emerged in 2002. They spearheaded the indie music movement, amassing millions of fans through online word-of-mouth. During its early days, the band promoted its music through Myspace, besides spreading its music through gigs and CD demos. In 2006, the band found incredible success with the release of their debut album, Whatever People Say I Am, That's What I'm Not. The album topped the U.K. and Australian charts and peaked at number 24 on the U.S. Billboard 200 chart. Featuring singles "I Bet You Look Good on The Dance Floor" and "When The Sun Goes Down," the debut album marked the beginning of an era for Arctic Monkeys and the next generation of musicians they've influenced.
Since their debut, the band has consistently topped the charts in the U.K. Their sophomore album Favorite Worst Nightmare debuted at number 1 in the U.K., soared to number 7 in the U.S. Billboard 200, and entered the charts in 21 other countries. The album was preceded by singles "Brianstorm," "Fluorescent Adolescent," and "Teddy Picker." In 2013, Arctic Monkeys released the best-selling album of their career, AM. The fifth studio effort topped four U.S. charts and debuted at number 6 on the Billboard 200. In the U.K., the album earned five-time platinum status and topped two major charts. Apart from the U.S. and U.K., Am also topped the charts in ten other countries, including Australia, Denmark, Ireland, and New Zealand.
See the Grammy-nominated Brit Award-winning band Arctic Monkeys perform their phenomenal set at the Kia Forum on Sunday, 1st October 2023! Tickets are now available!