The Kia Forum | Inglewood, California
Feel the beat and dance to the rhythm of Odesza's superior electronic music for the second time this August 12 at The Kia Forum. Spice up your Friday night by jumping to the beats of the Grammy-nominated duo on the second night of their "Last Goodbye Tour" at Inglewood, California's famous venue. Let the perfect fusion of live instruments, vocals, and electronic music from today's most important act in the EDM scene give you the best concert experience this summer. Joined by their special guests, Tycho and Golden Features, Harrison Mills and Clayton Knight will awe their fans not only with their incredible music but with the visually-appealing imagery, geometrically pleasing lights, and stage theatrics that are the trademark of the duo. Grab your tickets for the concert here by clicking on the "Get Tickets" button.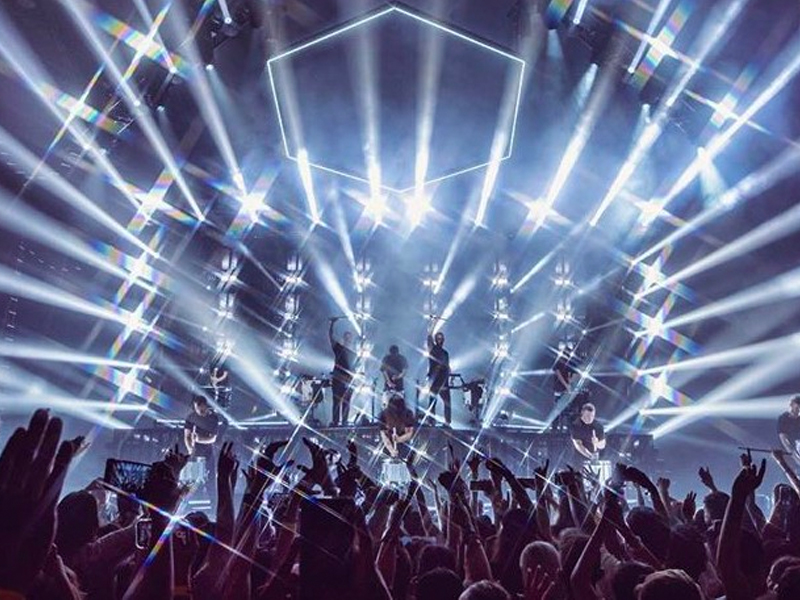 Harrison Mills and Clayton Knight, known as Odesza, will be returning to Inglewood's The Kia Forum for its second night of concert this August 12, 2022. This supports their "Last Goodbye Tour," a highly anticipated series of shows from the most famous act in the electronic music scene today. The pair's two-night stop at Kia Forum was recently added to the tour dates due to fans' requests for additional shows.
Odesza will be joined by the American musician, Scott Hansen, most commonly known as Tycho, and Australian deep house/dance DJ, Thomas George Still, known professionally as Golden Features. Tycho is a Grammy-nominated artist known for blending multiple stylistic components, including downtempo guitar, analog synthesis, and ambient elements such as breathing and found sounds of weather broadcasts and dialogue. He received two Grammy nominations for Best Dance/Electronic Album in 2017 and 2020.
Golden Features, on the other hand, is mainly known for his massive hits "Tell Me" featuring Nicole Millar, "No One" featuring Thelma Plum, and "Wolfie" featuring Julia Stone. All of which received listeners' votes for the Triple J Hottest 100. Catch these two acts with the superstar duo Odesza on August 12 at Inglewood, California's The Kia Forum. Book your tickets now by clicking the "Get Tickets" button.