The Kia Forum | Inglewood, California
Are you ready to immerse yourself in the perfect fusion of live instruments, vocals, and electronic music from the most important act in the EDM scene today? If you are one of the millions of fans of the Grammy-nominated duo Odesza, then you are in for a treat this summer, as they are bringing their "Last Goodbye Tour" to The Kia Forum for a two-night epic concert event! Catch Harrison Mills and Clayton Knight (aka Catacombkid & BeachesBeaches) on their first night this Thursday, August 11. You don't want to miss this opportunity to dance and jump up and down to the intense electronic music of Odesza and their special guests, Tycho, and Golden Features. Grab your tickets now and prepare for the incredible music, visually-appealing imagery, geometrically pleasing lights, and stage theatrics that will be forever etched in your memory!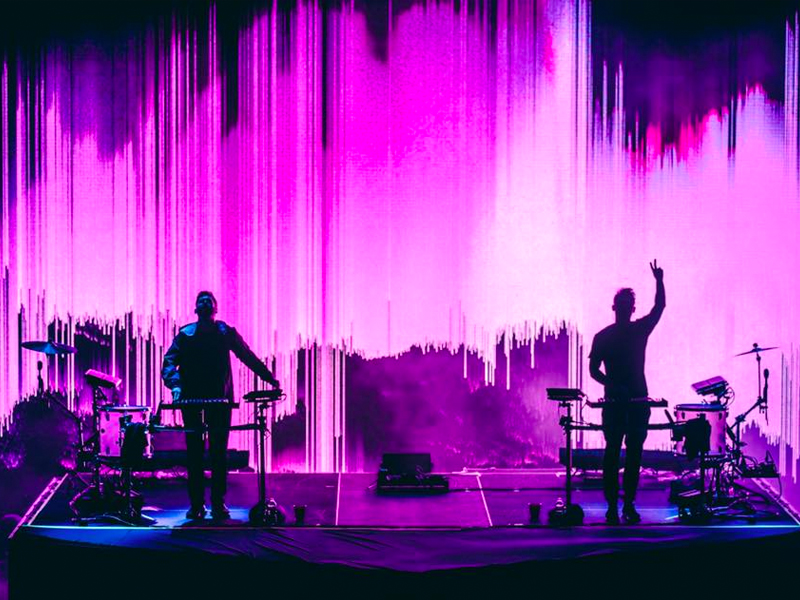 In support of their newest album, "The Last Goodbye," Grammy-nominated Odesza will be embarking on a massive tour all over the country this summer and fall. This is a piece of good news for all the fans of the dynamic duo Harrison Mills and Clayton Knight, as this is their first series of shows after their 2019 concert tour. What's even exciting is that the pair opt to bring their electronic music to some of the massive arenas and amphitheaters across the US. This means that more people can experience the incredible music and fantastic stage theatrics that became Odesza's trademark all these years.
The tour will kick off with a three-night concert (July 29-31) in the duo's home state of Washington at the Climate Pledge Arena in Seattle. The pair will stop at several cities, including Inglewood, California, on August 11-12 for a two-night concert event. This two-night concert was just recently added to the tour dates due to fans' requests for additional shows.
"We can't wait to share this full-length project with you, along with our new show," said Odesza in a release, expressing excitement for the tour. "It's been a long time coming. From us to you, The Last Goodbye: The Tour."
Odesza will be joined by the American musician, Scott Hansen, most commonly known as Tycho, and Australian deep house/dance DJ, Thomas George Still, known professionally as Golden Features. Golden Features is mainly known for his massive hits "Tell Me" featuring Nicole Millar, "No One" featuring Thelma Plum, and "Wolfie" featuring Julia Stone. All of which received listeners' votes for the Triple J Hottest 100.
Tycho, on the other hand, is a Grammy-nominated artist who is known to blend multiple stylistic components, including downtempo guitar, analog synthesis, and ambient elements such as breathing and found sounds of weather broadcasts and dialogue. He received two Grammy nominations for Best Dance/Electronic Album in 2017 and 2020.
Catch all of these acts with the superstar duo Odesza on August 11 and 12 at Inglewood, California's The Kia Forum. Book your tickets now by clicking the "Get Tickets" button.